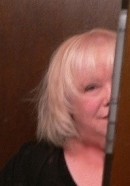 I am the LBDDiaries blog owner. My picture is outdated by 4 years. I don't care. It is my favorite picture right now (smile)!
I am a blogger, a singer, a writer, a poet, a minister (as teacher, NOT pastor), a motivational speaker, and someone passionate about helping people made changes in their lives through the words they speak. I seriously believe in anti-aging. I don't mind the yearly up-tick in numbers but I do not believe you should just let it all go without a good fight (moisturize, baby!).
I am Owner, Dancing Bulls Advertising, responsible for several business and ministry websites.
I am married to a knight in shining (occasionally tarnished) armour. He came along when I thought no one like him existed to come along. He totally changed and enhanced my life. And yes, he truly is as amazing as some of these stories talk about.

Copyright secured by Digiprove © 2017 Nan C. Loyd