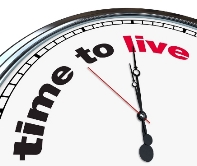 It has been…
16 months
73 weeks
508 days
12,175 hours
730,748 minutes
43,831,897 seconds
… since Leland left me. Broken down like this is more dramatic.
Last year, I never, never, never thought I'd reach this place (I really didn't want to). The first time I looked up this statistic I was going to blog about it – but, no. It wasn't time. It still jerked my chain.
NOW, now I am able to see those stats and smile. Yes, he left me but I know where he is. I know I'll see him again. No, we won't have the same relationship. Heaven is focused on Jesus and God. But I've heard… we can have our mansions next to one another, visit one another, and check out heaven (he can show me cool stuff).
I am getting ready to go into the second bedroom closet today and pack up Leland's things (finally). I'd seen the advice that it is important to wait until you're ready.
Healing time. People have asked how I am. So much better than I was. I have been working with God to focus forward. To let go of so much. To plan a life that is full and yes, dare I say, fun? Hey. If he didn't want me to have fun without him, he shouldn't have left me here.
Some people act like I should never talk about him again. Some think that if I am doing better, either (1) I'm not facing reality or (2) I didn't esteem our love highly if I can get over it (ha). I have a (3) for them – our love was so precious and deep, and he loved me so purely and unconditionally that he would kick my bootie if I wasted my life even thought he's gone. 
Life is too precious and short not to find ways to enjoy it to the max. And as my son says, we honor Leland by living the best life we can because that's what he taught us.
♥♥

Copyright secured by Digiprove © 2022 Nan C. Loyd