I'm not going to give you a long history lesson on this day celebrating America's Independence Day (which is not a movie with actor Will Smith although it is a good movie). So many have no idea of the sacrifices that were made for the freedom the United States of America enjoys. Look it up
In brief, John Adams was a leading advocate for independence at the Second Continental Congress and a member of the committee that drafted the Declaration of Independence. The Continental Congress resolved on 2 July 1776 "That these United Colonies are, and of right, ought to be, Free and Independent States."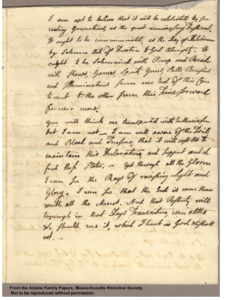 This is an excerpt (page 3) from a letter John Adams wrote to his wife Abigail Adams right before the Declaration of Independence was declared on the 4th of July. 
"I am apt to believe that it (independence) will be celebrated, by succeeding Generations, as the great anniversary Festival. It ought to be commemorated, as the Day of Deliverance by solemn Acts of Devotion to God Almighty. It ought to be solemnized with Pomp and Parade, with Shews, Games, Sports, Guns, Bells, Bonfires and Illuminations from one End of this Continent to the other from this Time forward forever more."

245 years later, we still celebrate.
Our troops fought for freedom during The Revolutionary War. Hundreds of thousands of men shed their blood and died to protect our freedom. Many subsequent wars were fought to maintain our freedom. More bloodshed.
Our Flag is a representation of that freedom. Our Flag represents ALL Americans. To dishonor the flag is to dishonor what it cost for that flag to exist (Keith Moore, FLCS, 7-4-21). 
The Flag, the Pledge of Allegiance, the National Anthem – all bought with blood. All represent every American, equally. Leave our Flag – our freedom – alone.
Go find out why we are free here in America. We always will be no matter what it looks like right now. Why? Because  
WE, THE PEOPLE ARE STILL HERE.
♥♥
♥
—–
Letter from John Adams to Abigail Adams, 3 July 1776, "Had a Declaration…" [electronic edition]. Adams Family Papers: An Electronic Archive. Massachusetts Historical Society. http://www.masshist.org/digitaladams/
Eagle, Flat, Independence DepositPhoto.com 16860697_l-2015
Fireworks DepositPhotos.com 18417147_l-201
Ray Charles at 50th Presidential Inauguration Ball for Ronald Reagan (1/19/1985)