Josh and I are coming up on the second Christmas without Leland Loyd. We're doing great but yes, we still miss him. 
I found out you can heal and you can function; you just have to focus on living. I discovered if I focused on him too much, I don't function. Recently I suddenly began dreaming about the house we sold before we moved. I dreamed about every special thing he created for me in that house. I began missing it – especially my giant (live-in) closet
And you know what? I had to stop thinking about that house and how perfect he made it for us. We sold it in 2018. It is now in my past. If I had an opportunity to buy it back, I wouldn't. It was a wonderful home; he's not here to share it.
Anyway, I found out you can survive when your loved one suddenly moves to heaven. You can CHOOSE to live. You can make positive life choices daily. It's okay to move on. It's okay to miss them but it's not okay to miss them so much, you let life pass you by.
I know him. He would want me to be happy again. That's all he ever wanted for me. I'm working on it. He would hate for me to give up on love. He would even want me to marry again someday because he would hate for me to be alone. 
I do not want to dishonor his legacy to Josh and me by falling apart and forgetting the blessing he was. We may have only had him for 27 years but he taught us so much. He was a gift to Josh. For 10 years all Josh ever wanted was a dad. He got more than that.
He got a wonderful father who adopted him. He got a best friend. He got a playmate to enjoy fun with. He got a mentor and a teacher – and a man of God who's example and standard are coming out more than ever to help me through this.
What did I get? An inexpressible love. A gift of unconditional love. A man who helped me finish healing from my past. I learned to trust and let go of fear. I learned to wallow in his love. I learned to laugh. 
Most of all? I learned to survive because he helped me to find my strong-self again. Strong. Strong enough to live without him. I'll see him again someday (not soon, tho).
This Christmas I hope you know the real Reason for the Season so you can meet your saves loved ones in heaven, too! (Anointed Word Ministries)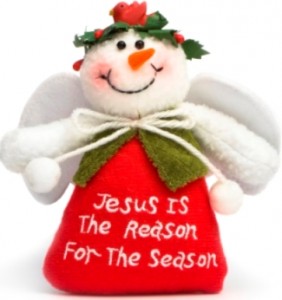 Copyright secured by Digiprove © 2022 Nan C. Loyd