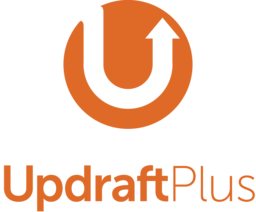 As I am sure most of you have learned (some of us the hard way), a good backup is a wonderful thing when it comes to websites and blogging.  I, for one, have lost websites and blog posts due to computer glitches and crashes.
Many times I thought I was safe because I had used a free plugin
only to discover that while it may have backed up, getting it back was impossible.  One backup required me to purchase an expensive program. Another backed up but when I when to reload it, there was nothing in the files. Don't ask because I don't know what happened!
My theory is that backing up your files should NOT be difficult.  I learned to blog like most people – I learned as I went along. I googled anything I didn't know, hit and missed on some things, and learned code on my own.  If I wanted to back up my precious files, it should not be a difficult thing, right?
I finally decided free didn't work for me.  I found a highly rated option, the plugin UpdraftPlus – and it has worked beautifully for me.  It isn't that expensive, especially since I am able to cover two websites for the price.  And really, what price is too much to pay to NOT lose all your files?
When I think of the two times I had to restore my entire blog without a backup program – and how many files I actually lost – well I'm here to tell you I will not go through that again. I love the confidence I have now that my files are safe and available to me no matter what goes on with my computer
On July 22, WordPress reported that there had been a half-a-million (!) active installs of UpdraftPlus!  This is a pretty incredible feat! This makes UpdraftPlus one of the fastest growing WordPress backup plugins.  They added 100,000 in slightly over four months which almost averages 1000 installations a day.  The goal now is working on getting a million installations!
One thing I've learned about plugins, if they don't work, they don't get installed! A lot of these plugins don't have support. UpdraftPlus has support, is easy to configure and has many options so you can make it work for you.
I want to encourage you that if you don't have a good back up program for your files – those blog posts you've written from your heart – give UpdraftPlus a try.  Join the rest of us in helping make this plugin one of the best out there for backing up your files!  Check out all their options and use UpdraftPlus with confidence.
After all, 500,000 plus installations can't be wrong!