Music was something I grew up with. Mom used to tell me I came out of the womb harmonizing. It is just something I do without thought – sing.

I love so many genres but especially love the 30's and 40's Swing Music & Jazz, Rhythm and Blues through to the 60's, and our houses growing up were full of Frank Sinatra, Glenn Miller, Elvis, doing the dance The Jerk from the late 60's, learning to twist (my mom was very modern, smile) – often singing at the top of our lungs. (It is a generational thing – Josh grew up on Duke of Earl!)
The first time my mom ever went to a garage sale, she found a stack of older 45's for sale (for the uninitiated, those were records) that she purchased for me. Sam Cooke (Twistin' the Night Away, You Send Me), Nat King Cole (Fly Me to the Moon), Otis Redding (Sittin' on the Dock) –  I'd never heard such wonderful music! I played those records over and over and over, memorizing the songs. I'm sure I made my parents sick of it!

One song I absolutely fell head over heels with was a sort of hidden mantra I sang to myself that no one knew about – At Last by blues singer Etta James, who did a cover in 1960 (although that's not when I heard it). I sang that song to myself – which is something I still do all the time – sing to myself, that is. Bursting out in song for no reason, and singing to Alpha Hubby (mostly love songs), as long as I can get through it without starting to cry.

At last my love has come along
My lonely days are over and life is like a song, oh yeah
At last the skies above are blue
My heart was wrapped up clover – the night I looked at you
 
But At Last – oh my. At Last. What an amazingly perfect song. Three minutes of perfection that totally describes how I felt when Alpha Hubby came into my life. He certainly took his time so of course I thought, "At Last!"

I found a dream that I could speak to
A dream that I can call my own

He was The One. After years of kissing frogs until I gave up, he galloped into my life on his white steed. Oh, okay – he leaned against the cubicle wall at the office, watching me walk toward him. He came into my cubicle, then my life, At Last. He brought The Real Thing to me. He helped bring out my dreams of true love, romance, someone I could share my words, hopes and life with.
I found a thrill to press my cheek to
A thrill I've never known, oh yeah

One of the first things he began doing after we met was to put his palm on my cheek. He would tell me that he'd know where I was by how I pressed my cheek (or didn't) against his hand. In the beginning my eyes were wary like that picture above. Now, full on blow out love.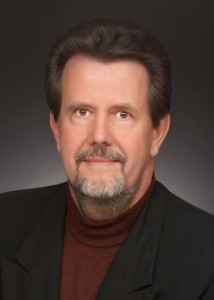 You smiled, you smiled oh and then the spell was cast
And here we are in Heaven
For you are mine at last

He smiled at me, looking like I was the only good thing in his life. He's tell me so and yes, the spell was cast 23.8 years ago.

And oh yes, heaven – so true. There is a scripture in the Bible* about the fact that we can live  "…as days of heaven upon the earth". And that is what we live. So while we aren't literally in heaven, it's another verse in this song that fits. At Last.

And yes, he's mine, At Last. And if he thinks he's getting away, he's got another think coming!
♥