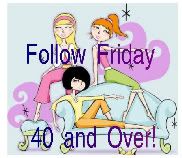 Today let's go celebrate a virtual party with Lamb Around!
**********
Sometime in the past – 1940's or 1950's – when a guy saw a girl he thought was hot, he's say, "Hubba hubba!"
I woke up this morning thinking, "I need to find my inner hubba hubba again."  That means that I need to get an inner vision of myself as I was when I was most satisfied with the way I looked.  I want Alpha Hubby to look at me and think, "Hubba hubba" or at the very least, "You look hot, baby!!"
I think it is possible that as an overweight person, when we reach a certain place in excess weight, we settle into what we look like.  We are exhausted from all the attempts to lose weight (which all add more weight when we quit).  We tried and failed (quit) so many diet plans and programs, that we just stop trying.  We become very discouraged and, more importantly, we stopped being dissatisfied with our excess weight and sort of let ourselves go.
We begin to settle into looking like old, middle-aged women (hey, do NOT purchase knit pants, OK? NOT ever!) because it is easier than us jerking up the slack and working hard to get it off.  We look for the easy way out – that magic pill, that one exercise, that special meal plan, that one thing that will help us get this excess weight off without a lot of – dare I say it?  **SWEATING**  And let's not even mention pain from using muscles that have gone on strike because they haven't been challenged for such a long time.
When I look in the mirror I think, "This is it; this is how I am going to look until I die so I should just get used to it."  It is an acceptance that is unacceptable – unless you are really, deep down satisfied and happy with the way you look.  And that's fine.  The entire point is being really happy with yourself!
We need to stop accepting where we are now.  For sure we do not need to get sloppy in our attire, makeup, hair, and lifestyle.  We need to look the best we can right now.  Then we need to find pictures from back when we were really happy with how we looked.  We need to tack up those pictures everywhere so we can see them all the time.  We need to remember what we used to look like as a point of focus for our goal setting.
We can remember our inner hubba-hubba and we can get there again!