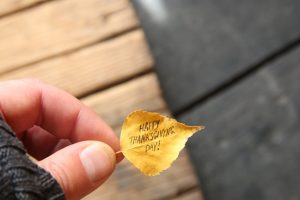 Before I continue with the Touch Series purge (if I even choose to continue), I decided it was more important to stop and express gratitude.
First and foremost over everything else, I am grateful God loves me and Jesus died for me. Unless one has experienced this, there is no way to really explain how amazingly clean one feels (especially when you consider the purging series), how free you are, just how completely loved you feel and loved you are.  I am grateful.
I am grateful to my amazing Alpha Hubby. He is the reason I am experiencing true love in my life. He is why I have been happier than I've ever been before in my life. He is why I understand the words "Unconditional Love". He supports me in every possible way and helps me be the BEST me I can be, and even better than that!
I never knew real love before him. He is amazingly passionate. He never lets us become roommates – he remains my lover and best friend. There are no BUTS in his love for me.
I am grateful for my Alpha Son and his beautiful wife Lieghann.  I love the relationship we have with both of them. I love that they enjoy life fully. I love that they support one another's passions – he finds designer purses for her; she goes 4-wheeling, motorcycle riding, Razr destroying with him!
I love that Joshua has given me 34 amazing years of love and being a son I am so proud of. I love his totally weird, off-the-wall humor (and I have NO idea where he gets that). I love his total honesty. I love how he loves his dad and made us both cry when he sent this video to explain his love: Brad Paisley's "He Didn't Have To Be" which STILL makes me cry.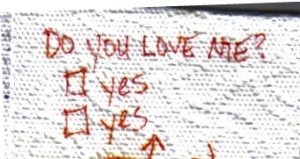 I am so grateful that I know life doesn't end after 40 but takes on new and amazing faith adventures that will keep on until we choose to stop. I like knowing we can live to 120 (as science is now saying we can) – active, looking good, having fun, enjoying life, going on new faith adventures, and knowing that it can only get better.
I am so grateful for my life.