(Before you play the video in this post, go down on the right side – all the way to the bottom where those 4 sound bars are and pause Gwen Stefani [first one])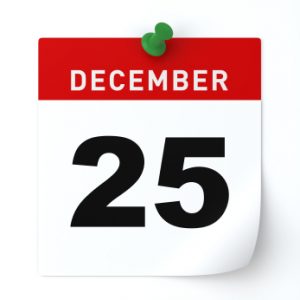 It's here! December 1st 2017 and it's officially time to countdown to Christmas Day! So I decided I was going to do a post a day for the next 25 days. Oh, quit groaning. I promise to keep them short.
I am going to do an Official Twenty Five Days Of Intimacy. It's similar to my 30 Days of Intimacy and 30 Positive Days (on the right side over there under Categories). Mush for Alpha Hubby.
I'm feeling VERY romantic and raw, and the smallest thing is bringing me to tears. Alpha Hubby played me this song tonight (brownie points) and I couldn't talk to tell him how much I loved it (and him) because I couldn't talk through the tears trying to strangle me.
You can read the lyrics on the video (or below that). He played this tonight to make sure I understood that after 23.9 years, he still feels the same. No, that's a lie. He feels more strongly in love with me than ever.
Is it any wonder I don't need gifts under the tree? His love is far more than enough than anything I could unwrap. No, that's another lie. I'm going to go unwrap him right now – *wink wink*. Later people!
When God Made You
It's always been a mystery to me
How two hearts can come together
And love can last forever
But now that I have found you I believe
That a miracle has come
When God sends the perfect one
Now gone are all my questions about why
And I've never been so sure of anything in my life
Oh I wonder what God was thinking when He created you
I wonder if He knew everything I would need
Because He made all my dreams come true
When God made you
He must have been thinking about me'
I promise that wherever you may go
Wherever life may lead you
With all my heart I'll be there, too
And from this moment on I want you to know
I'll let nothing come between us
And I will love the ones you love
Now gone are all my questions about why
And I've never been so sure of anything in my life
I wonder what God was thinking when He created you
I wonder if He knew everything I would need
Because He made all my dreams come true
When God made you
He must have been thinking about me
He made the sun
He made the moon
To harmonize a perfect tune
One can't move without the other
They just have to be together
And that is why I know it's true
You're for me and I'm for you
Because my world just can't be right
Without you in my life
I wonder what God was thinking when He created you
I wonder if He knew everything I would need
Because He made all my dreams come true
He must have heard every prayer I've been praying
Yes, He knew everything I would need
When God made you (I thank God He made you, yes He did)
When dreams come true (you are my love, my love)
When God made you, He must have been thinking
About me, ooh

Copyright secured by Digiprove © 2017 Nan C. Loyd