I entitled this post "Let's Get It On" because the first song playing was Marvin Gaye's version; apparently Hypster has removed all his versions of the song so it's gone. Now it starts with Norah Jone's "Turn Me On", for inquiring minds.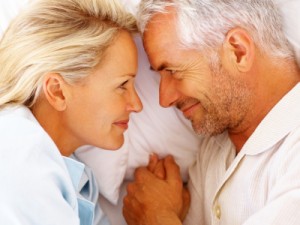 I read an article about "love after **" (** being a certain age). I kind of felt sorry for the author because he thinks ** is old and ACTS and TALKS like it. Because of that, his advice was a joke to me. I mean, we're of the generation who had this song you're listening to by Marvin Gaye, not to mention his song, Sexual Healing. We had or heard the coolest songs
that are still popular to this day. Right or wrong, we burned bras and we protested. We drove MUSCLE cars, baby!
We were so cool, the cool people called us cool.
So why? Why would these amazing people compromise themselves by… **hack fur ball** …getting old? Allowing oneself to quit being cool?? I mean, one thing I've learned, if you act old, you are old no matter what age you are.  We also live in a wonderful time where science is discovering more things that slow down the aging process.
The reason I don't define ** is because old is really a state of mind and I've met 30+ year old people who are OLD and 70+ year old people who are young in actions and heart.  Like I've pointed out many times on this blog, age is just a number.
But I digress. I was talking about "love after **" and when I say "love" I don't mean the mushy feeling. I mean the word I can't write because then I get spammed to death on my blog, s*x. Yes, I said it – S*X! S*X after **, which is kind of a joke because I know most 20 year old people are not doing that, much less most ** year old people.
When Alpha Hubby and I first married, about a week before he went on night shift, we would spend the evenings over a glass of wine, talking. Remember, we met then married 7 weeks later so we didn't know one another THAT well.
We talked about how vital it was to protect our relationship. I'd been single (and abstinent) for 12 years. I wasn't about to settle and miss out on the cool stuff after doing without for 12 loooong years. I'm talking the dating, the movies, the dancing, the romancing, and yes, the s*x.
We talked about not losing the "honeymoon" feeling for one another. We talked about the importance of making sure we always had time for one another.  We talked about what made one another feel secure and loved in this relationship.
I'd shared about an article stating what women needed to feel secure, one being financial stability. And saying: instead of "*burp* great meal, hon!" women would like to hear "I love you (and this is why…)".
He told me of a little known secret, to most women, about men. He said, "You know what most men need for security? To feel loved? Well, maybe not all men, but me, for one? S*x. There is something about that that says 'home' to me. You are my home, Nan, and that act says you want me, love me, need me, and appreciate me."
Huh.
Now, lest you think he was just soliciting for more s*x (which he does, all the time, but wasn't the point back then), since that discussion, I've read more men's articles and posts about the exact same thing. Most men equate s*x with love & security, and thus, when they don't get that it affects the relationship. They're not feeling loved. 
I know back then, if we went without, a slow distancing began happening, that dreaded "roommate disease" that happens to so many couples. We caught on and made a promise not to allow many days to go by without getting in touch, literally. We aim for every day, then if we hit 3-5 times a week, we're good. Intimacy is so vital to a healthy relationship.
So back to the point of this article – "love after **" – you can make it as boring or as hot as you like, hotter. The benefit of knowing one another for so long is that you know each other and know what makes it hawt. Really, really hawt. All over the house and outside hawt. What? You don't think people after the age of ** can do that? Boy, what rock are you living under?
So, the point – this past week, I've had the cold from H E double hockey sticks. I don't remember the last time I had something hit like this – stopped up to the point I can't hear, breath, talk, sleep, blah blah blahdy blah. Many days worth.
Monday, I figured up on my fingers how long since we connected and said, "Meet me in the pool, baby" except it sounded more like "Mead be in da pood, baba" but he understood. He's smart like that.
Other than Monday, it has been over a week and that is unacceptable. Thus today's intro song for Alpha Hubby.
Baby – LET'S GET IT ON. No more waiting, wasting time, or allowing too much more time to pass by.  
"Mead be in da pood, baba! I'bb be waiding."
.