Merry Christmas! I am regurgitating a previous post, slightly rewritten. I'm lazy right now about posting because Alpha Hubby and I have been playing a lot.
So anyway my dear peeps, I hope all your fishnet stockings are hung by the chimney with care (wouldn't want to snag them!)
And I do hope you leave out some lovely things out for Santa. No, NOT milk and cookies.
While you're waiting in front of the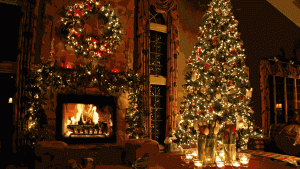 so you can give personal attention to your very own special "Santa"
While you're enjoying the
and this
and this
Let us not forget the true meaning, the real reason for this Season:
A VERY MERRY CHRISTMAS from our house to yours!